Automatic transmission fluid (ATF) is the fluid used in vehicles with self-shifting or automatic transmissions. MUXX ATF series meet the requirements for all cars, provide high quality lubricants for all cars and meet the requirements of all leading car and transmissions manufacturers. It enhances the shifting efficiency and overall satisfaction of clients.
ATF MB7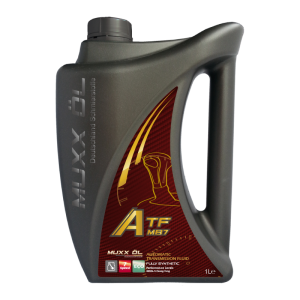 A high quality fuel saving fully synthetic automatic transmission oil with excellent thermal-, oxidation stability, and low temperature properties. Good shifting even at low temperatures.
PERFORMANCE LEVELS: MB 236.14  MB 236.12 MB 236.10 Ssang Yong
ATF MB7-FE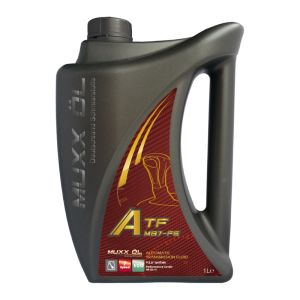 A high quality fuel saving fully synthetic automatic transmission oil specially developed for the last generation MB (NAG II+) 7-G Tronic Plus automatic transmissions.
PERFORMANCE LEVELS:

MB 236.15   MB A001 989 78 03  MB A 001 989 77 03   ATF 7134 FE  ATF 134 FE  ATF 134 ME
ATF 8HP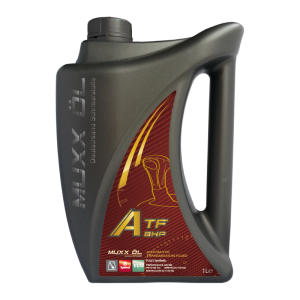 A synthetic high quality heavy-duty oil intended exclusively for ZF 6-speed and 8-speed automatic car transmissions.  Excellent thermo- and oxidation stability. Excellent lubrication, even under extreme conditions. Very high protection against wear, corrosion and foam.
PERFORMANCE LEVELS: 

BMW 83 22 2 152 426  Chrysler 68157995A   Fiat 9.55550-AV5  Jaguar 02JDE26444  Landrover LR023288   Rolls Royce 83 22 2 152 426 VW G 060 162 A1   VW G 060 162 A2   VW G 060 162 A6
ATF Future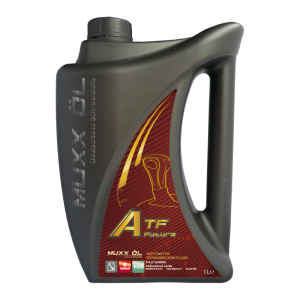 A high performance full synthetic long life ATF specially designed for 6-speeds automatic transmissions developed by ZF where a constructor requires a M.1375-4 specification.
PERFORMANCE LEVELS:

BMW P/N 83227542290 /83220402413 / 83222220438 /440,Chrysler AS68RC ATF, Chrysler SP-III ,Chrysler P/N 68092912AA, Ford P/N XT-8-QAW, Ford P/N XT-9-QMM5, Ford WSS-M2C922-A1,GM P/N 9986195/88900925/22689186,GM P/N 19256039/19256040,GM P/N 88863400/88863401,Hyundai/kia Genuine ATF/P/N 00232-19023/ NWS-9638 T-5 /SP-II/ SP-III/ SP-IV/ P/N 00232-19057/00232-19059,ISUZU Genuine ATF,Jaguar K17/ WSS-M2C922-A1,JAMA JASO M315, Class 1-A-LV,Land Rover N402,Mazda FZ/JWS3317/M-5/Type T-IV,Mitsubishi ATF-J2/ATF-J3/ATF-PA/SP-III,Nissan/Infinity Matic-D/Matic-J/Matic-K/Matic-S,Porsche P/N 000 043 205 28,Saab ATF 3309/P/N 93 165 147/ATF HP,SSANG YONG DSIH 5M-66,Subaru P/N K0140Y0700,Suzuki ATF 3314/ATF 3317,Toyota Type T-III/Type T-IV/Type WS,Volkswagen/Audi G 055 025(A2) / G 052 990(A2) / G 055 540(A2),Volvo P/N 1161540 / 1161640
ATF 3309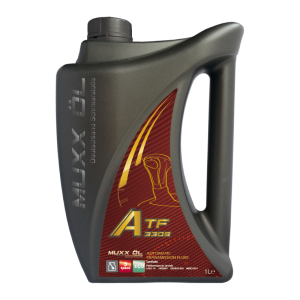 A high quality synthetic fluid with advanced multivehicle additive technology. It exceeds the complex requirements of Automatic Trans-mission/ Vehicle Manufacturers of Europe, North America and Asia including the JASO 1-A performance standard.
PERFORMANCE LEVELS:

Cat TO-2 Chrysler +3, +4 Ford Mercon Ford Mercon V Dexron IID, IIIG/H Honda SP-III, Z1 Mitsubishi SP-III,KIA SP-III Idemitsu K17 JWS 3309/3314/3317 JASO M315-2004 Texaco N402 MAN 3391 V1/Z2 Mazda ATF M-III, M5,MB 236.3, 5, 6, 9 MB 236.10, 11 Nissan Matic D, J, K Subaru ATF, HP Toyota T-III, T-IV Voith H55.6335.xx,Volvo Std 1273.4 VW G 052 025 VW G 052 055 VW G 052 162 VW G 052 990 Volvo P/N 1161521 Volvo 1161540,Volvo 1161640 Volvo CE 1273,41 ZF TE ML 03D, 04D, 14A, 14B, 17C
ATF Super III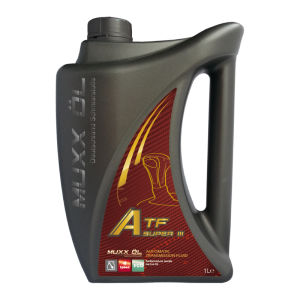 A high quality universal fluid to be used in automatic transmission, torque convertors and power steering of passenger car, light vans and commercial vehicles.
PERFORMANCE LEVELS:

DEXRON IIIF/G/H,Allison C4,CAT TO-2,MAN 339 Z1/Z2,MAN 339 V1/V2,MB 236.10/236.9/236.7/236.5/236.1,Voith 55.6335,Voith 55.6336,Volvo 97341,Mercon,ZF 02F/03D/04D,ZF 11A/11B/14B/16L
DCTF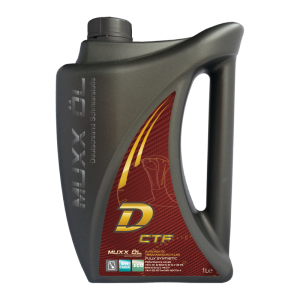 A high performance full synthetic long life ATF specially designed for use in the last generation DCT (Double Coupling Transmission) trans-mission of the VAGgroup and are characterized for fast and sportive shifting.
PERFORMANCE LEVELS:

BMW DCTF-1,BMW 6-speed DCT,BMW EU 83 22 2 148 578,BMW EU 83 22 2 148 579 ,BMW EU 83 22 0 440 214 ,BMW EU 83 22 2 147 477,,BMW MTF LT-5, Chrysler 68044345 EA / GA ,Chrysler Powershift 6-speed,DCT-1 ,Ferrari TE DCT-3 ,Ford WSS-M2C936-A,Ford M2C200-D2 / XT-11-QDC ,MB 236.21, Mitsubishi TC-SST,Mitsubishi SSTF-1 MZ320065, Porsche 000 043 207 29 ,Porsche 000 043 207 30,Porsche 999.917.067.00, Porsche 999.917.080.00/01, Porsche 999.917.090.00,PSA 9734.S2, Renault EDC, Volvo 1161838/1161839,VW G 052 182, VW G 052 529 ,VW TL 521 82,VW TL 525 29, ZF TE-ML 11
CVTF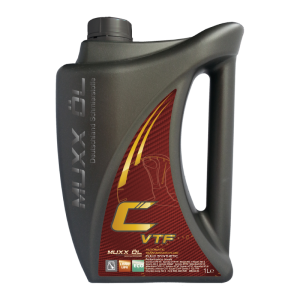 A fully synthetic ultra-high performance CVT fluid formulated with selected base stocks and specially developed for use in the latest generation of Continuously Variable Transmission (CVT) – gearboxes which transfer traction via steelmade traction chain or push-belts.
PERFORMANCE LEVELS:

Toyota CVTF TC  Toyota CVTF FE  Nissan NS-1 Nissan NS-2 Nissan NS-3  Honda HMMF   Honda HCF2  Mitsubishi SP-III Mitsubishi CVTF-J1  Subaru ECVT Subaru iCVT  Hyundai SP-III Daihatsu Ammix CVT  Suzuki CVTF Green 1  EZL 799 Chrysler/Jeep NS-2   Ford WSS-M2C928    MB236.20
Brake Fluid Dot4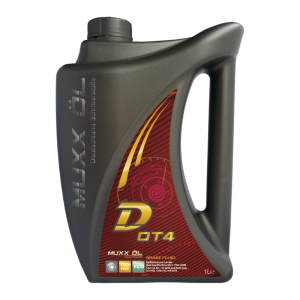 It is formulated for use in all disc and drum brake systems and in clutch control systems. It is also specifically suitable for those cases where the brake system is subject to very severe operating conditions.
PERFORMANCE LEVELS:SAE J1703 Jan80 F.M.V.S.S NO. 116 DOT3 and DOT4type ISO 4925, CUNA NC 956 DOT4
Long Life Coolant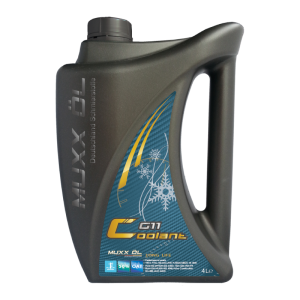 It is a Long Life silicate-containing nitrites, amines andphosphate free antifreeze in ethylene glycol to be used as a cooling and heat transferring fluid in combustion engines.
PERFORMANCE LEVELS:BR637 ASTM D3306 ASTM D4656  FSD 8704  ASTM D4985 BS 6580 NFR 15-601 SAE J1034  FVV Heft R443 JASO M325 JIS K2234KSM 2142 BT-PS-6o6 A DCSEA 615/C E/L-1415b NATO S-759 Onrom V5123 UNE 26-361-88/1